Copper Coated Steel Clout Nails and Brad Nails Used as Furniture Nails
Steel wire nails and screws plated with copper, brass or bronze are mainly used for furniture framing and construction uses. The colored coating has a decorative effect as well as protective effect for the iron nails. Two major types of furniture nails are clout screw nails and brad nails.

Screw Clout Nails for Construction
Nail length:1''--9''
Nail diameter:1.0mm --5.0mm
Screw Shanks: Plain, round
Points: Diamond point, round point
Head: Common head, countersunk head, lose head ,flat countersunk chequerred head
Usage:Mainly for Industry,building construction,wooden cases & furniture etc.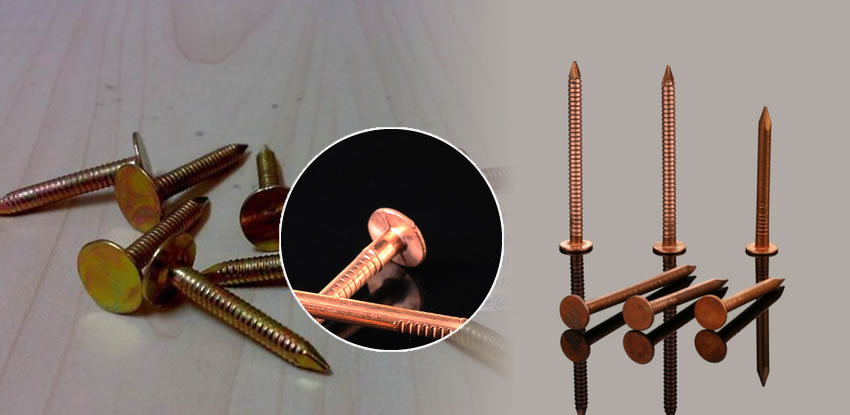 Copper Coated Steel Furniture Screw Nails
Nail Materials: Iron, carbon steel, stainless steel
Head type: Flat, round flat, oval, headless
Shank type: smooth, spiral, Annular, grooved
Surface treatment: Plain, galvanized, black, Copper, brass, phosphorate bronzed
Head diameter: 3/16"~1/2 inch
Shank diameter:1.5mm~6.35mm
Length: 3/8"~7"