Staple Wire Nails ( Stapling Wire) for Carton Closing, Binding and Stitching Uses
Clavos supplies special wire nails, pins, fasteners for stitching and stapling uses. Staple nailing wire can be supplied in round or flat oval wire forms, zinc plated galvanized or copper coated finish. We supply staple wire band in bonded U wire strips and spooled wire export to Syria,Tukey,Iran,Brazil and Europe. Used for carton binding, book stitching and other binding uses.
Galvanized Low Carbon Steel Stapling Wire Bands: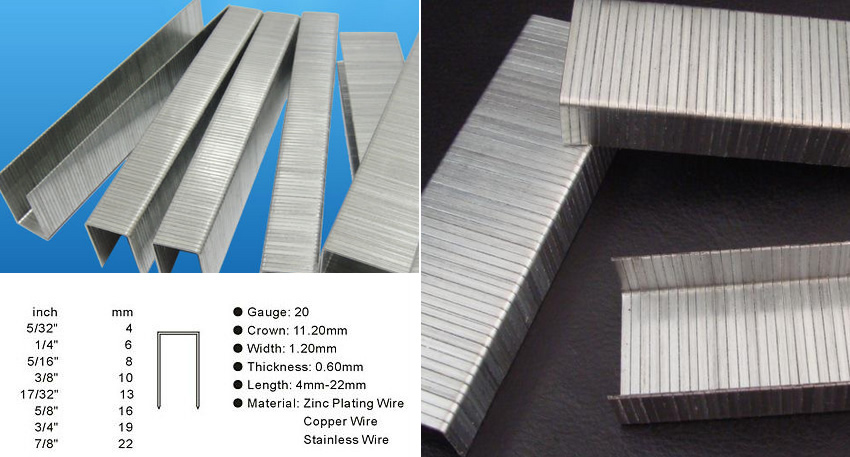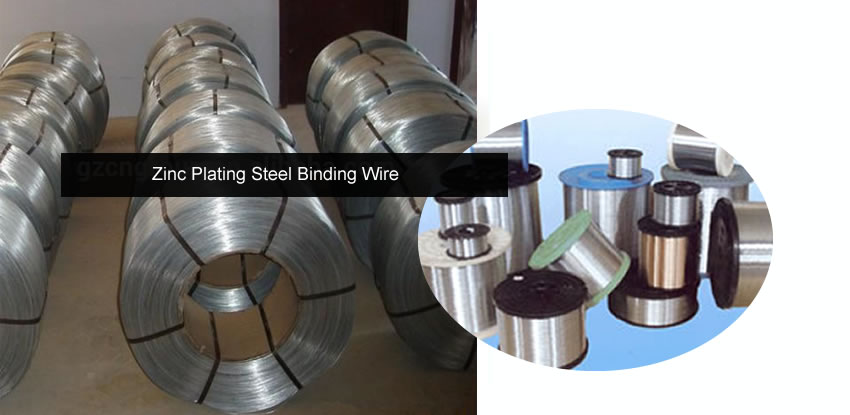 Specifications of Staple Wire Bands Strips:
 0.50*0.35mm*210wires  

 0.50*0.40mm*210wires

 0.71*0.41mm*200wires

 

0.75*0.52mm*167wires

 0.90*0.71mm*150wires

 0.95*0.65mm*125wires

 1.25*1.00mm*100wires

 1.45*1.30mm*80wires

  1.58*1.35mm*75wires

 1.90*0.90mm*50wires (for carton closing stitching)

 

2.25*0.90mm*50wires (for carton closing)
 
Pacakge:500kg/roll
Book Stitching Staple Binding Wire

Flat or Round wire used to stitch maganizes, notebooks and photocopies etc.

Steel: steel with 0.06 to 0.10% carbon

Tenslie strength: 840 to 1100N/mm²

Surface: -Galvanized.
-Copper coated.
-Stainless steel finish available.
-Colorful surface available; White ,Black ,Red, blue,etc…

Diameters: 0.40-0.46-0.50-0.55-0.60-0.65-0.70-0.80-0.80-1.00mm.
Spool Wire for Stitching
Galvanized staple wire specification:
Staple wire, another name of stitching wire, can be supplied in a wide range of sizes.
Following is the details tech table list with Gauge, Inch, Spool, Coating and Tensile Strength.
Round diameter = 0,64mm (tolerance +/- 0,01 mm ) .
Tensile strenght = (90 / 110 kg/ mm2)) , 900/1100 n/mm2.
Surface galvanized & smooth.
Zinc coating : 13 - 18 g/m2.
Packing= 25 kg / plastic spool, 50kg /plastic spool, 100 kg / plastic spool.